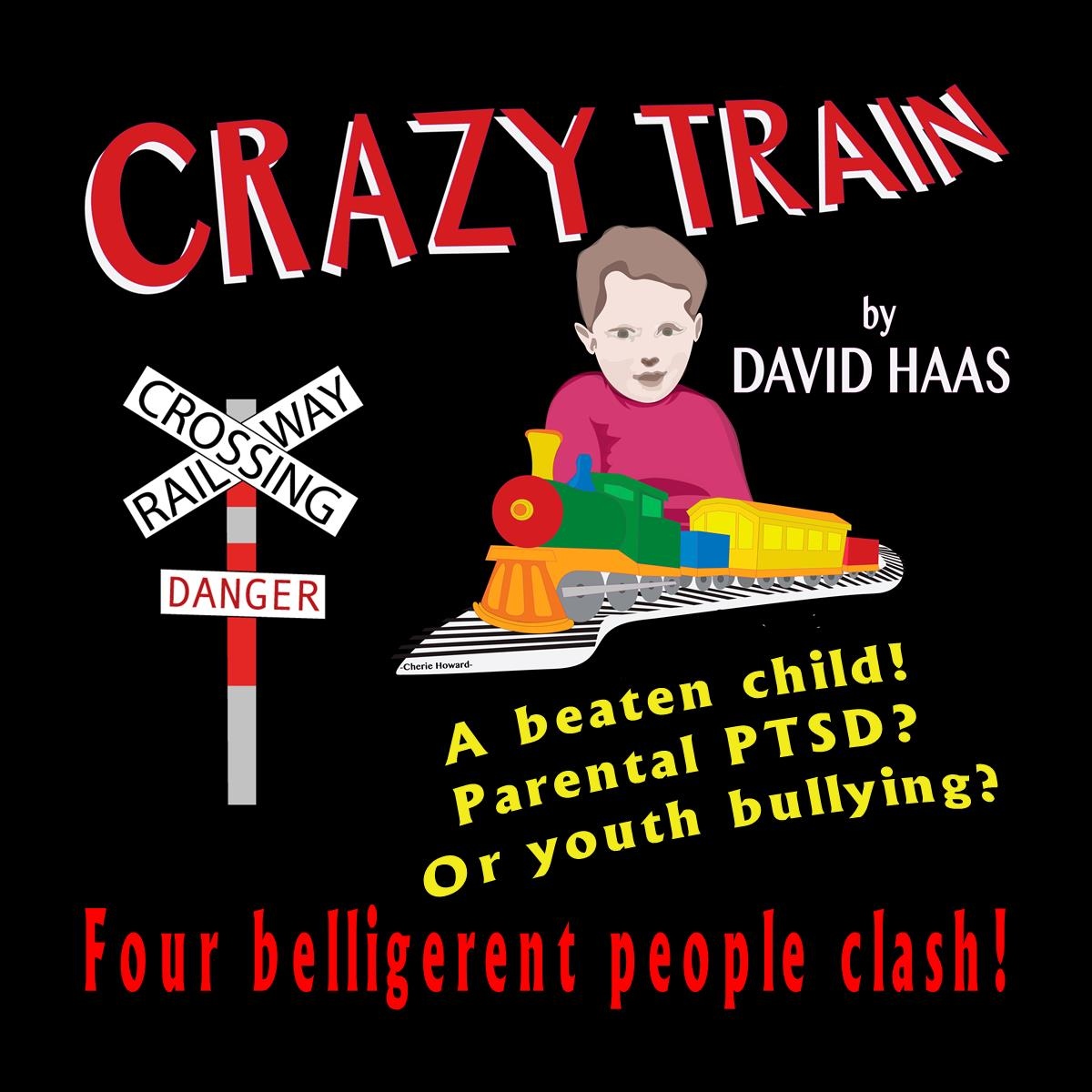 The play was to have been read out before an audience at an Edmonton Script Salon on October 2, 2016.
The play readers were Michelle Flieger, Doug Mertz, Liana Shannon and Luc Tellier.
Unfortunately the reading had to be terminated after only a third of the work had been read.
A respiratory system attacking substance entered the building, which was evacuated after the fire department was called. The intrusive agent was never definitely identified, though pepper spray was suspected, but fortunately appears to have had no lasting impact.
The play was read through to its conclusion at a special Script Salon on November 20. Sharla Matkin replaced Liana Shannon, and Andy Northrup replaced Doug Mertz.
An official investigation into an undoubted case of severe child abuse quickly goes awry.
The story begins after a rookie police officer encounters a nearly four year old boy wandering lost, and discovers fading bruises over much of the child's body – obviously from a severe beating.
On returning the boy to his home, the officer encounters a hostile, abrasive mother whose explanation he instinctively doubts.
Both parents are plausible suspects in the subsequent investigation: an infantry sergeant-major father with three harrowing combat tours in Afghanistan behind him; a nurse mother burned out by long years at a major hospital emergency ward.
But when police and child protection workers off-handedly dismiss the parents' explanation that a roving gang of youths attacked their child, are the authorities too eager to lock into seemingly obvious solutions?
An experienced police detective works patiently to find her way through a complex mesh of evasions, half-truths, and lies – some of which may flow from causes other than guilt.
And she is hampered not only by the hostility of the parents, but by pressing factors in her own life which cut close to some of the issues she must deal with in the investigation.